Texas and New Mexico Traumatic Brain Injury Lawyers
A traumatic brain injury (TBI) can be the result after an accident, such as a car accident, truck accident, or fall. Injuries like these can range from being short term, like a mild concussion, to significant and life threatening, like paralysis or permanent brain damage. On top of that, a brain injury can turn into emotional and physical trauma for the victim, as well as unfortunate financial hardships.
Victims may find it hard or impractical to work, which can turn into loss of income. They may even need full-time, lifelong care. And if you have a deep bond with someone who has a traumatic brain injury, there's an unfortunate chance of losing the emotional companionship that was developed between the two of you.
Although nothing can completely relieve the tragedy of a TBI, there are some legal actions that can be taken in order to obtain proper compensation, and help counteract the significant harms and losses. Continue reading below to learn about your options and legal rights after a traumatic brain injury, as well as how a New Mexico and Texas traumatic brain injury lawyer at Sloan Firm may be able to assist you in healing.
Call Now
Protecting Yourself After a Traumatic Brain Injury in New Mexico and Texas
If you suffered a blow or jolt to the head, it's important to see a healthcare professional as soon as possible. Why? Because certain symptoms, like slowed thinking, may not surface until weeks later. To protect your health, a professional opinion is vital, so proper documentation can take place and treatment can begin if necessary.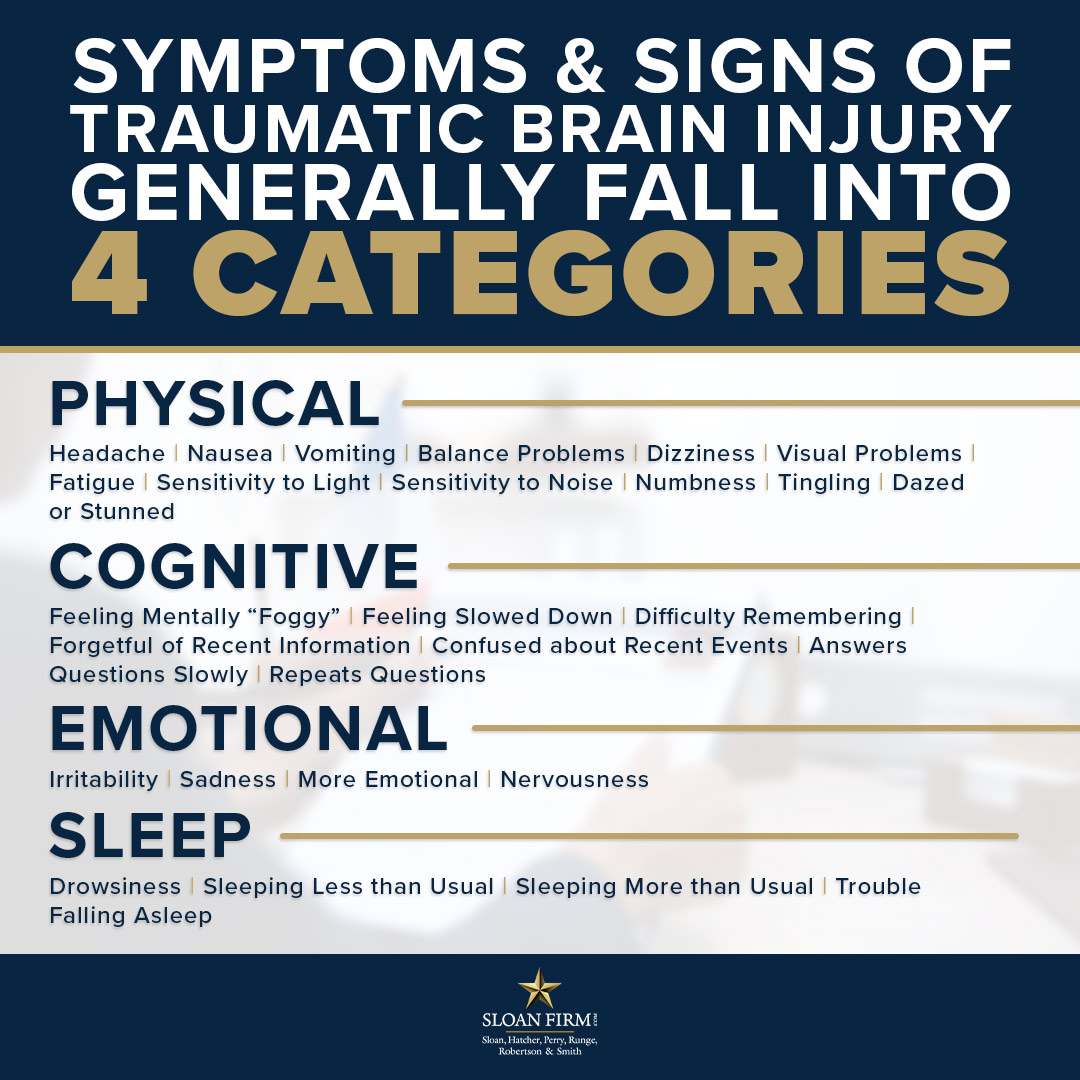 From a legal point of view, procrastinating treatment can also affect your case and make it harder to get the compensation you need and deserve. Even if it's a mild brain injury, extensive treatment may still be needed. Unfortunately, some insurance companies liable for compensation will attempt to undervalue your claim if you wait too long to see a doctor and note your symptoms. They can argue that since you didn't visit a specialist instantly, you're not seriously injured. As a result, this can increase the possibility of having to go to trial in order to secure an appropriate financial recovery.
Consulting with a specialist can also help your Traumatic Brain Injury lawyer sort out your case more efficiently. When you visit a healthcare provider, they will gather records that will be used to track your injuries and the potential costs of your treatment. Ultimately, they will help build your case and be proof for compensation, including ongoing medical costs. You can also document any symptoms in a journal for your lawyer to help keep track of how your injury has affected your life.
Common Damages in Traumatic Brain Injury Cases
The effects of a traumatic brain injury are complex and different for every individual. For example, this type of injury can alter your ability to perform daily tasks, earn a proper living, and maintain your quality of life. These issues can even have a negative impact on family members as well. When proven that these harms and losses were caused by another party's negligence, you may have the right to pursue compensation. Some common damages in these cases are:
Lost income and earning potential
Mental health treatment
Loss of companionship
Physical impairment
Short and long-term medical bills
Pain and suffering
Loss of quality of life
Various out-of-pocket expenses
Although some of these losses are harder to prove compared to others, understanding your options and rights after an accident is crucial to the outcome of your case. This is why it's strongly recommended that you talk with a traumatic brain injury attorney as soon as possible.
Common Causes of Traumatic Brain Injuries
Although there are countless ways that a person can develop a traumatic brain injury, these unfortunate events can only qualify for compensation when proven that another party's negligence contributed to the accident in some way. Listed below are some accidents we see from Texas and New Mexico victims.
Trip and fall accidents

Construction accidents
How a Lawyer Can Help with Your Traumatic Brain Injury Case
In some cases, hiring a TBI injury lawyer may not be the right option for a victim. However, it's always a smart idea to at least consult with one so your rights are known. There are some particular advantages to speaking with an attorney to assist with your case:
Proving damages. With any serious accident, the lifetime costs can be quite high. And non-monetary damages, including loss of quality of life, can be hard to prove. This is why you might want to consider hiring a traumatic brain injury lawyer for your case. A lawyer can help you gather and prove the long-term costs of your injury and will work to put together a plan to show intangible losses.
Providing resources to increase compensation. Whenever physical and mental damages are substantial, victims require a great amount of compensation. The parties responsible for paying, like insurance carriers, will push harder to undervalue claims and pay you less than the law insinuates. A TBI lawyer from Sloane Firm in Texas can help you stand up to insurance companies to get the accurate compensation you or your loved one deserves.
Handling medical bills. Treatment for a traumatic brain injury can unfortunately result in long-term medical bills. If you can't afford these bills immediately, or have been issued a hospital lien against your settlement, a qualified lawyer can help you negotiate more understandable hospital bills and figure out ways to pay for or defer your medical bills until your case is finished.
Giving support. Traumatic brain injuries are often life-changing events with major legal implications. Handling your case while trying to recover can be overwhelming and a lot to handle for accident victims. A TBI injury lawyer will help with the intensity by not only giving legal help, but guidance in the process. By doing this, a peace of mind is granted because someone is making sure your best interests are considered.
Wrongful death claims. If a traumatic brain injury costs someone life, a lawyer can help you or a loved one file a wrongful death claim. An experienced Texas or New Mexico wrongful death lawyer understands how the law applies in a situation like this, as well as who is allowed to file such a claim.
Free Consultation
Why Hire Sloan Firm to Manage Your Texas and New Mexico Brain Injury Case
It's a good idea to choose a lawyer that's not only experienced, but ethical, compassionate, and devoted to your case. The good news is that's exactly what you'll find at Sloan Firm! Here's what you can expect from our team:
Compassion. A main goal for Sloan Firm is giving our clients recognition for what they're experiencing. Our attorneys make sure TBI victims receive top-tier medical diagnosticians who can access the injury thoroughly and treat it with dignity and sensitivity.
Commitment to ethics. Every attorney at Sloan Firm is passionate about education and client advocacy. We make sure to be transparent with our clients while they face a very difficult circumstance.
Advice. We take an education-first approach, providing victims with all of their rights and options, so they can choose what is in their best interest.
If you or someone you know has a traumatic brain injury from an accident, get in touch with Sloan Firm today! Our trusted team of brain injury attorneys have helped communities in Houston, Longview, Santa Fe, NM. We'll make sure you have the knowledge, confidence, and support you need to recover and move forward.