Attorney for Wills and Probate in New Mexico and Texas
Grieving the loss of your loved one is an incredibly difficult experience, and it can feel overwhelming while you attempt to take care of what they left behind. Whether you're sifting through belongings, dividing up assets, or having trouble understanding a will, our team of Wills and Probate Attorneys in Texas and New Mexico are equipped to help you.
Did you know that over 50% of Americans do not have a will?
Understandably, writing a will feels melancholy and daunting to most, but the purpose of the will is to ease your loved ones as they grieve. Having an organized and legally bounded document regarding your estate can avoid family disputes, confusion, and stress for all. Contact our team of Probate and Will Attorneys to assist you in this crucial document.
Call Now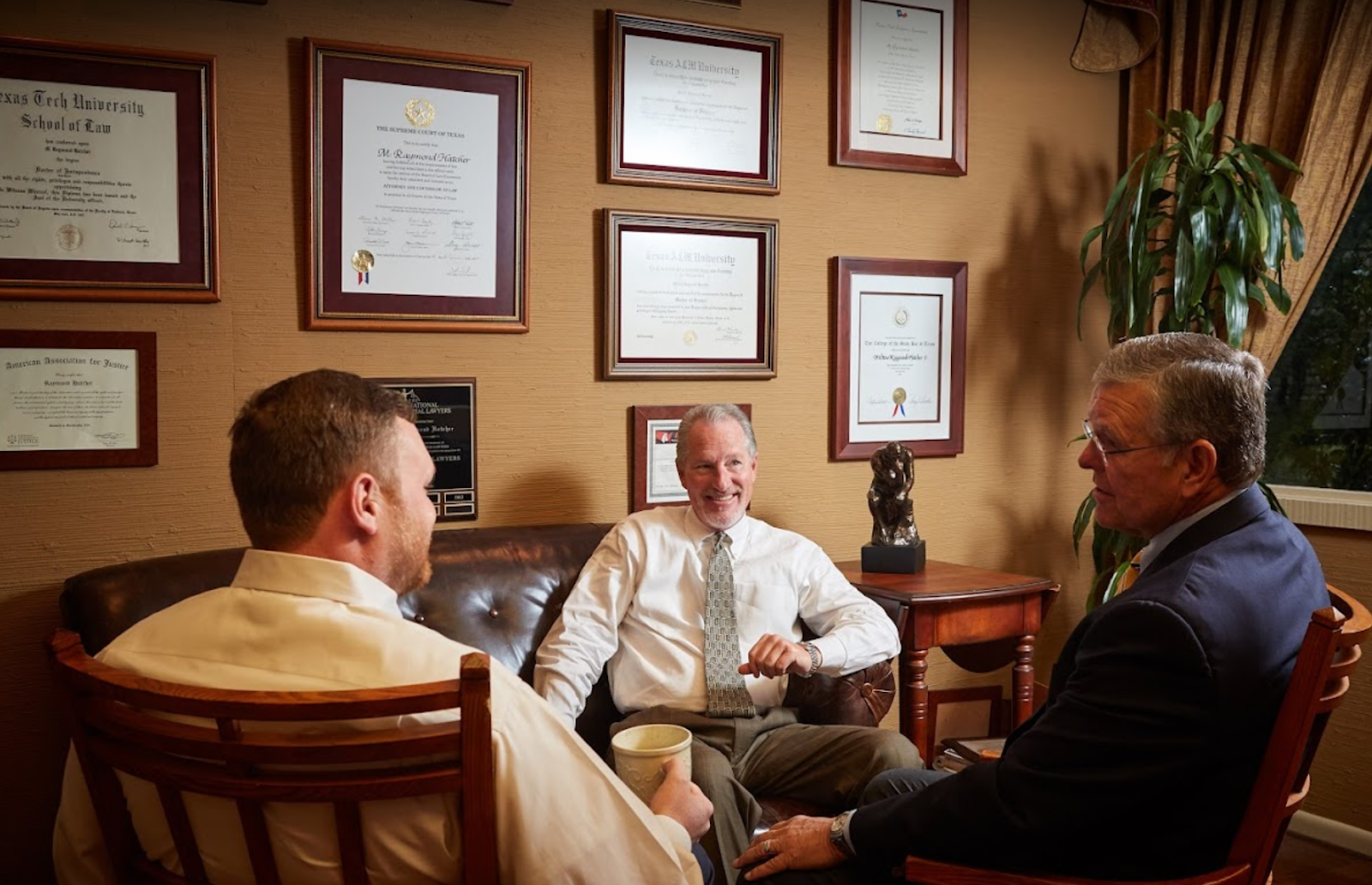 Our attorneys at Sloan Firm focus on contested matters involving probates and wills in Texas and New Mexico, along with other services:
Probates
Breach of Fiduciary Duty
Will Contests
Validity of a Will, Trust, or Amendment
Inheritance Claims of a Surviving Spouse or Child
Probate Laws in Texas:
Simply, probate is the process of officially proving or establishing a will by court jurisdiction. While we hope most probate proceedings are uncomplicated, that is not always the reality of the situation which is why our team of probate attorneys are here to assist you. According to the Texas Estates Code, in Texas there are two kinds of formal probates: Independent Administration of Estates and Dependent Administration of Estates.
Independent Administration of Estates: A simple process, in which the executor (person who is officially named on the will) files an "inventory of assets" with the court. This type of probate states that the executor does not have to post an insurance policy protecting the estate against losses due to their dishonesty or carelessness (a common practice in other states) and does not have to ask court permission before paying leftover debts and distributing assets among the intended people. The executor is also entitled to a commission fee of 5%.
Dependent Administration of Estates: This probate process requires something called a "Muniment of Title" which is a simple and efficient way to transfer assets when there is a will and no unpaid debts. Here are the steps our Wills and Probate Attorneys can help you with:

Step 1: File the will
Step 2: Request to "probate the will" as "muniment of title" with the official probate court
Step 3: The court decides whether there is a need for probate administration - if there is no need, then the will becomes the official document that allows for transfer of assets
Free Consultation
Probate Laws in New Mexico:
Probate laws in New Mexico can be done simply and efficiently with the help of a trusted team of probate attorneys. According to New Mexico Statutes, the executor must file a written request with the local probate court. Once you receive permission from the court they will authorize the executor to distribute the necessary assets. This process sounds simple, but it can easily get complex due to timelines, logistics, and basic legalities. If you need assistance, please contact our probate lawyers in New Mexico to guide you through this important process.
Will Contests in Texas and New Mexico?
A Will Contest is simply when a party is disputing the validity of a Will in a probate proceeding. While a Will is created to provide direction and ease among distributing assets, it often becomes a complex process for many families. If you find yourself in a legal conflict involving a Will Contest, it is recommended to hire a trusted Will Contest Lawyer who can protect your interests and assist you in acquiring the assets that are rightfully yours.
Validity of a Will, Trust, or Amendment in New Mexico and Texas:
Every state has legal requirements to prove a Will as Valid, and Texas is no exception. For a Will to be valid in Texas, the person making a Will must have:
Legal Capacity

Legal Capacity is present if: you are 18 years of age or older, are a member of the armed forces of the United States, or have been "lawfully" married.

Testamentary Capacity

Testamentary Capacity means to have "sound mind": Simply, you must have the mental capacity to understand the significance and outcome of making a Will. Testamentary Capacity is present if you can mentally comprehend:

that you are actively making a Will
the effects that come from making a Will
the general extent and nature of your property
who the closest surviving members of your family are
That you are actively disposing your assets in this Will
how all these parts work together to form an orderly plan for the arrangements of your property

Testamentary Intent

Testamentary intent means: at the time of your Will signing, you have intent to write a document that dictates how your property will be distributed after you pass.
Breach of Fiduciary Duty in Texas and New Mexico:
Breach of Fiduciary Duty simply means someone was responsible and accountable for acting in the interests of another person and failed to do so. Examples of Breach of Fiduciary Duty are often found between parties that have conditional relationships: employees and employers, partners, or even corporations and board of directors. If you or a loved one find yourself neglected by someone who you were supposed to rely on, you could be eligible for compensation to protect yourself and your interests. Contact the Breach of Fiduciary Lawyers at Sloan Law Firm to get the guidance you deserve.
Call Now
Inheritance Claims of a Surviving Spouse or Child in New Mexico and Texas:
According to the Estates Codes Texas, the surviving spouse is entitled to "life estate" in one-third of the person's land and the remainder is for the person's child or children.
According to New Mexico Inheritance laws, the surviving spouse is entitled to all community property and one-fourth of individual property, while three-fourths of individual property are reserved for the person's child or children.
Choosing Sloan Firm as Your Estate Planning Lawyer:
There are numerous kinds of complications that may arise from distributing assets and allocating money or property, after a loved one leaves you. The grieving process is already very difficult and it doesn't need to be complicated by dealing with disputes and arguments among families and friends. If you find yourself in this difficult situation, please contact our trusted team of attorneys to assist you in creating a plan that eases your stress and helps identify what is rightfully yours.